In this bi-weekly issue…
COVID-19 ANNOUNCEMENT
> COVID-2019 March 12, 2020 11:10pm Update
TENNIS
> NO GUM ON TENNIS COURTS
> Private Tennis Lessons: Improve Your Game!
MULTISPORTS
> Volleyball Tournament This March 14 and 15, Leave Early To Secure Parking!
WELLNESS: FITNESS & MASSAGE
> Get To Know Our Massage Therapists!
> Keep Pushing To Reach Your Fitness Goals
YOGA STUDIO
> Let Us Help You Find Out Which Yoga Pass or Pack Works For You!
CHILDREN
> Summer Camp Registrations Now Open!
> Afterschool Sports Programs Now Available!
THE BRIDGE PUBLIC HOUSE (RESTAURANT)
> Come On By and Try Our NEW BRUNCH MENU!
NEW RIDEAU WINTER TRAIL
> Grooming Update: It's the most wonderful time of the year!
GENERAL UPDATES
> Paint Nite at RSC: Every Tuesday, Friday, Sunday!
> FREE Live Music Series: Every Friday Night!
> Alpenblick Farms at RSC Every Saturday!
COVID-19 ANNOUNCEMENT
COVID-2019 March 12, 2020 11:10pm Update
This is a challenging time around the world and here at home in Ottawa.
Currently the Public Health Agency of Canada (PHAC) has assessed the public health risk associated with COVID-19 as low for the general population in Canada but this could change rapidly. There is an increased risk of more severe outcomes for Canadians aged 65 and over, with compromised immune systems and with underlying medical conditions. RSC & The Bridge Public House continues to follow the guidance provided by Ottawa Public Health.
At this time RSC & The Bridge Public House will be operating regular business hours and programs, with the addition of extra safety precautions and sanitation. Should circumstances change, we will issue additional communication via email, website and social media.
As a reminder, the Ottawa Public Health Agency continues to stress that the best way to prevent infection is:
Wash your hands often with soap and water, or use hand sanitizer.
Avoid touching your eyes, nose, and mouth unless you have just washed your hands with soap.
Cover your cough and sneeze with a tissue or into your arm, not your hand.
If possible, stay home if you are sick.
If you have travelled and have even mild symptoms, stay home and call the  public health authority  in the province or territory you are in to inform them. They will provide advice on what you should do.
Avoid visiting people in hospitals or long-term care centres if you are sick.
It is still recommended to get your flu shot if you haven't already as the flu virus is still circulating in the community.
For information on how to protect yourself, symptoms, and current travel advice, please refer to the following sites:
RSC and The Bridge Public House cares about our clients and staff.
Thank you for your cooperation. We can all work together to help keep our community safe and healthy.
Warmly,
Management at RSC & The Bridge Public House
TENNIS
NO GUM ON TENNIS COURTS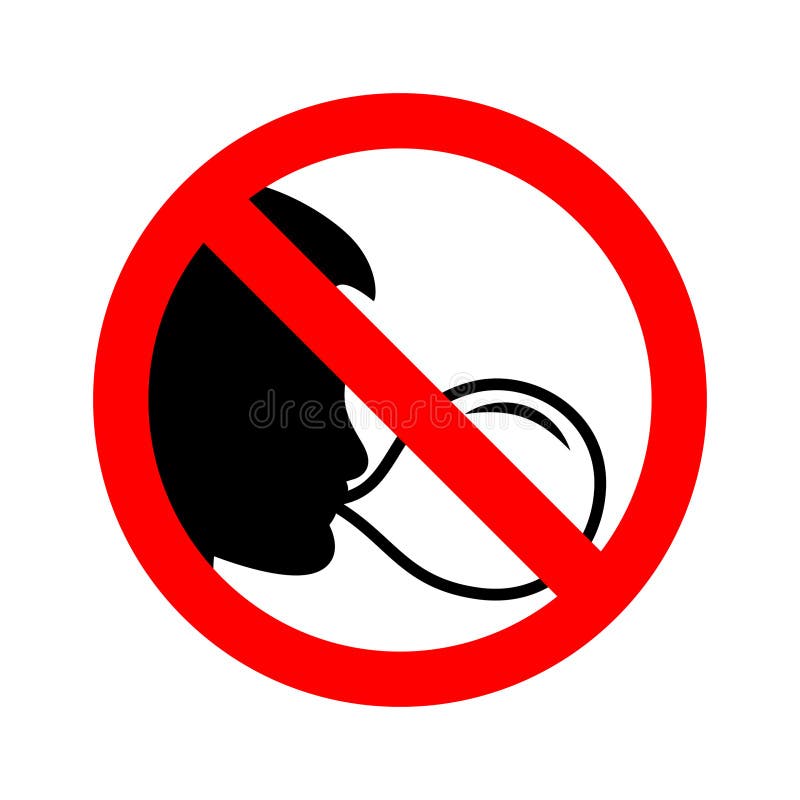 We'd like to kindly ask our Tennis Players to not bring Gum onto tennis courts. Our evening maintenance staff have been finding gum onto the courts, we kindly ask our tennis players to keep the Tennis Dome a gum free facility. Thank you for keeping our tennis courts clean.
Private Tennis Lessons: Improve Your Game!
Take your tennis game to a whole new level! improve your tennis game and strengthen your ability with one of our Tennis Pros for 1-hour lesson 1:1, semi-private or group lessons available.
1 on 1:  $70 + HST
Group of 2 $80 + HST
Group of 3 $90 + HST
Group of 4 $100 + HST
Buy a 10-pack of tennis lessons : Only $650 + HST – a 10% savings!
MULTISPORT
ANNOUNCEMENT: Volleyball Tournament Saturday March 14 and 15!
We just want to inform our clients that there will be a Volleyball Tournament this weekend (Saturday March 14 and 15). We recommend leaving for your bookings earlier during this time to secure a parking spot, as we expect parking to be filled up.
WELLNESS: FITNESS & MASSAGE
Get To Know Our Massage Therapists!
Our massage therapists take pride in their services. Whatever your needs, our Registered Massage Therapists have you covered and will offer you a moment of absolute relaxation.
Click here to book an appointment!
Keep Pushing To Reach Your Fitness Goals
We're a few months into the new decade. Let us continue to help you reach your fitness goals!
We have everything from a gym, to fitness classes, and now even a personal trainer! Make RSC your destination to reach your goals!
Fitness Classes:
Low Impact Core Tune Up | Monday | 10:45 – 11:45
Introductory Meditation | Tuesday | 10:45 – 11:45
Bootcamp With Stefan | Tuesday | 12:00 – 12:45
Simplified Tai Chi | Tuesday | 2:00 – 3:00 pm
Low Impact Core Tune Up | Wednesday | 10:45 – 11:45
Bootcamp With Stefan | Thursday | 12:00 – 12:45
Pilates | Thursday | 4:30 – 5:30
Simplified Tai Chi | Friday | 2:00 – 3:00
Gym:
Drop-in rate: $10
3 Months: $120 + HST
6 Months: $220 + HST
12 Months: $440 + HST
Monthly Recurring: $30 + HST (payment taken out on the 15th of every month)
Personal Training
We're excited to introduce you to our new Certified Personal Trainer Dana Raymond! Reach your goals with a one on one session with Dana.
Dana specializes in:
▪️Muscle & strength building
▪️Mobility & flexibility
▪️Endurance training
▪️Weight loss
To book in with Dana email:
info@rideausportscentre.com
YOGA STUDIO
Hot Yoga Protocol!
We've put together a list of protocols for the Hot Yoga classes. Please follow this protocol to ensure the best possible experience!
Click here to book your spot in class today!
CHILDREN
Summer Camp Registrations Now Open!
This year will mark our THIRD Summer Camp season and we are adding to our already wide variety of camp options.  Click here  for a PDF of all camp offerings. We pride ourselves in making use of all our services for our Summer Camps such as:
New insulated Multi Sport Dome (Basketball, Soccer, Volleyball, Progressive Tennis and Multi-Range Games)
Newly resurfaced and insulated Tennis Dome (Three Doubles Courts & One Singles Court)
Renovated Community Room: Cooperative games and quieter activities
Second-Floor Balcony: Primarily used for lunches (space is covered)
Brand-New Dek Ball Hockey Surfaces: Two pads that can be used for a multitude of activities, primarily Ball Hockey
Outdoor Pool: Each camp will have a daily swim (weather dependent) to cool off from the day's activities
Surrounding Parks & Green Space: Making use of Strathcona Park and Riverain Park and surrounding green space
Camp Hours are from 7:30am to 5:30pm inclusive with programmed camp time taking place from 9:00am to 4:00pm.
A Daily Swim for EACH camp will take place between 1:00pm and 3:00pm with specific times for each camp. These swim times will be specified, along with the schedule for other activities within the Weekly Flyer available the Friday before each camp. Children 6 years and younger must wear a personal flotation device provided by RSC. Children 7 and older will take part in a swim test at the start of the week.
Refund requests, Transfers and Withdrawals must be made 10 days before the start of the camp and will be charged an administrative fee. Medical notes may be required to complete a refund or withdrawal. Transfers or credit on accounts will not be charged an administrative fee.
Click here to register your child(ren) today!
THE BRIDGE PUBLIC HOUSE (RESTAURANT)
Come On By and Try Our NEW BRUNCH MENU!
The weather is starting to warm up, Sun is coming out, and we have a brand new Brunch Menu! Come on by every Saturday and Sunday between 10:00 am and 3:00 pm! Have brunch and go for a walk around Strathcona Park!

NEW RIDEAU WINTER TRAIL
Come try out this fun new activity with friends, family and colleagues! Snowshoe, cross-country ski, walk…whatever your winter fancy.
Fuel up on food before or after your adventure at The Bridge Public House!
GENERAL UPDATES
Paint Nite at RSC: Every Tuesday, Friday, Sunday!
Just follow along while our Master Artist guides you step-by-step through the featured painting in about two hours. If you're feeling creative, change the colours to suit your décor or go completely rogue! This is your creative license! We provide all the painting supplies: a 16"x 20" canvas, acrylic paint, brushes, smock, music, and a good time.
Come out early to  The Bridge Public  House  for dinner/drinks/snacks before you get started, and make a whole fun night of it!
Family Paint Afternoon | Colourful Fireflies In The Galaxy | Sunday March 15, 2020 1:00pm-3:00pm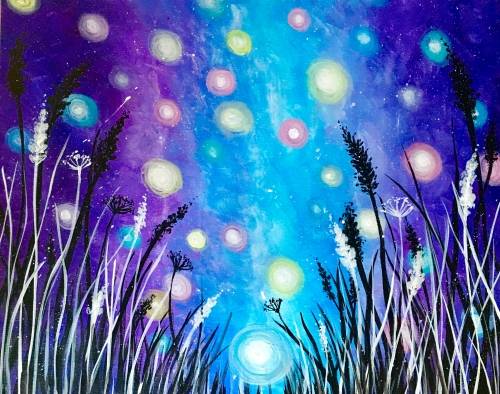 Click here to buy your ticket!
Paint Nite | Red Roses and Blue Bicycle  | Friday, March 20 2020 | 7:00pm-9:00pm

Click here to buy your ticket!
Live Music Series: Every Friday Night FREE 7:00-9:30pm
Friday March 13: Kimberly Sundstrom

Kimberly Sunstrum is an Afro-Canadian singer-songwriter from the Ottawa-Gatineau region. Her sound is a reflection of a culturally diverse upbringing being raised in eight different countries. She grew up with an eclectic musical spectrum varying from classic soul to old-time country, South African pop to acoustic folk. Blending powerful vocal abilities, heartfelt lyricism and catchy melodies, Sunstrum's performances are energetic and accessible while still conveying an intimate and soulful connection to the listener.
Give Kimberly a listen by clicking here 
Friday March 20 JAZZ NIGHT: Greg Paul Stone
Australian songwriter Greg Paul Stone is a songwriter, published music arranger and educator based in picturesque Wakefield, Quebec, Canada. Greg Paul Stone provides a wide range of music services to amateur and professional clients including live music, recording sessions, production, transcribing, arranging, various workshops and private lessons.
A highly versatile performer, Greg is equally at home playing an intimate solo jazz show, a raucous rock party and everywhere in between. Always busy with live work, Greg can be seen regularly at hot spots around Ottawa/Gatineau every week. See the home page for upcoming show listings.
Don't forget to check out Greg's original music with Stone Age Man ! Big vocals and fun quirky songs with a lot of personality. You never know what you might hear next at a Stone Age Man show but you can bet that it will be a fun ride!
Give Greg a listen by clicking here !
Friday March 27: Jeff Devalk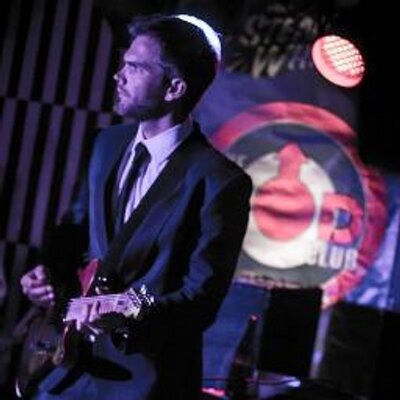 Jeff deValk calls Overbrook home but grew up north of Toronto listening to his dad's reel-to-reel mixtapes, records and eight-tracks and singing in the church choir. At 13 he discovered his mother's dusty guitar hidden in the back of a closet and hasn't put it down since. Since moving to Ottawa in 2008, he has been involved in many different groups including the seven-piece soul band he leads called the Hornettes, and Little Bones, Ottawa's original Tragically Hip tribute act. Jeff is currently writing and recording a long-overdue solo record influenced by the classic rock, gospel hymns, and old soul music he was raised on.
Give Jeff a listen by clicking here!
Alpenblick Farms Brings Their Nutritional & Fitness Consultant to RSC Saturdays 10:00am – 2:00pm
Alpenblick Nutrition
Petra Stevenson, Co-Owner of Alpenblick Farm, is a professional Nutrition Consultant and Fitness Trainer with over 25 yrs experience. Her vast knowledge in nutrition has given her an excellent basis to help customers with advise and suggestions on how to eat healthier and heal the gut. She offers her services bi-weekly at the RSC on Saturdays from 10:00am – 2 pm.

CLICK HERE  to check out all their produce and nutritional services.
WEEKLY CALENDAR OF EVENTS
Mondays
YOGA:
Hatha (Gentle) | 9:45am-10:45am
Baby n' Me Yoga | 11:15am-12:15pm
Bikram | 12:00pm-1:00pm
Bikram | 4:30pm-6:00pm
Vinyasa | 6:00pm-7:00pm
Bikram | 6:30pm-8:00pm
RESTAURANT:
Open 4:00pm-10:00pm *2 for 1 Pizza Special
---
Tuesdays
YOGA:
Hatha | 9:45am-10:45am
Power | 12:00pm-1:00pm
Hot Flow | 4:00pm-5:00pm
Happy Hips | 4:30pm-5:30pm
Bikram | 5:30pm-7:00pm
Bikram | 7:30pm-9:00pm
Yin | 8:00pm-9:00pm
RESTAURANT:
Open 4:00pm-10:00pm *Taco Tuesday
---
Wednesdays
YOGA:
Warm Yin/Yang | 9:00am-10:00am
Bikram | 12:00pm-1:30pm
Core Tune Up | 12:15pm-1:00pm
Power | 4:30-5:30
Bikram | 4:30pm-6:00pm
Hatha Flow | 6:00pm-7:00pm
Bikram | 6:30pm-8:00pm
Hatha (Gentle) | 7:30pm-8:30pm
RESTAURANT:
Open 11:30am-10:00pm *Steak and Wine Special
---
Thursdays
YOGA:
Rise and Flow | 7:15am-8:00am
Zen Yoga (55+) | 9:45am-10:45am
Hot Flow | 12:00pm-1:00pm
Hatha Flow | 12:00pm-1:00pm
Bikram | 5:30-7:00pm
Power | 7:00pm-8:00pm
Bikram | 7:30pm-9:00pm
RESTAURANT:
Open 11:30am-10:00pm *BBQ and Beer Special
---
Fridays
YOGA:
Hatha | 9:45am-11:00am
Power | 12:00pm-1:00pm
Bikram | 12:00pm-1:30pm
Bikram | 4:00pm-5:30pm
Bikram | 6:00pm-7:30pm
MULTI-SPORT:
Youth Sports Club 6:30pm-8:30pm Ages 10-15 yrs *No registration required
35+ Volleyball Mingler 6:30pm-8:30pm $10.00 *No registration required
Drop-In Volleyball All Ages 8:30pm-10:30pm $10.00 *No registration required
BRIDGE GROUP:
10:00am-2:00pm Come to play Bridge and stay for lunch
RESTAURANT HOURS: Open for Lunch and Dinner 11:30am-10:00pm with Live Music 7:00-9:30pm
---
Saturdays
YOGA:
Hatha Intermediate | 8:45am-9:45am
Hot Series | 9:00am-10:30am
Hatha Gentle | 10:30am-11:30am
Hot Flow | 11:00am-12:15pm
Yin/Yang | 12:30pm-1:30pm
Bikram | 4:00pm-5:30pm
RESTAURANT:
Open for Brunch 10:00am-3:00pm
---
Sundays
YOGA:
Hatha Flow | 9:00am-10:00am
Bikram | 9:00am-10:30am
Hatha (Gentle) | 10:30am-11:30am
Hot 2 The Core | 11:00am-12:00pm
Bikram | 2:30pm-4:00pm
Power | 4:00pm-5:00pm
Bikram | 4:30pm-6:00pm
TENNIS:
Sunday Round Robin 4:00pm-6:00pm ( Click Here  to register )
MULTI-SPORT:
All Sports Drop-In: Basketball, Volleyball, Futsal 4:00pm-6:00pm $10.00 *No registration required
Drop-In Volleyball All Ages 6:30pm-8:30pm $10.00 *No registration required
RESTAURANT:
Open for Brunch 10:00am-3:00pm