In this bi-weekly issue…
TENNIS
Winter II Tennis Programs Available: Limited Spots Register Now!
Private Tennis Lessons With RSC Pros
WELLNESS: FITNESS & MASSAGE
Keep Pushing To Reach Your Fitness Goals!
Meet Our Massage Therapists!
YOGA STUDIO
49 Classes A Week: A Time For Everyones Schedule!
CHILDREN
Afterschool Sports Programs Now Available: Register Your Child(ren) Today!
Summer Camp Registrations Now Live: Multisport, Tennis, Swim Everyday!
THE BRIDGE PUBLIC HOUSE (RESTAURANT)
Leap Back To The Roaring 20's Party
New Brunch Menu
NEW RIDEAU WINTER TRAIL
Grooming Update: It's the most wonderful time of the year!
GENERAL UPDATES
Paint Nite at RSC: Every Tuesday, Friday, Sunday!
FREE Live Music Series: Every Friday Night!
Alpenblick Farms at RSC Every Saturday!
TENNIS
Winter II Tennis Programs Available: Limited Spots Register Now!
Our Winter II Tennis Programs are selling quickly! Whether you're looking to just start and learn the game of tennis, or looking to improve your skills our Tennis programs will be the perfect fit for you! Secure your spot today as they're very popular! See the image below to see what fits for you.
Click here to register for a tennis program!

Private Tennis Lessons With RSC Pros
Take a Tennis Lesson: Learn how to improve your tennis game and strengthen your ability with one of our Tennis Pros for 1-hour lesson 1:1, semi-private or group lessons available.
1 on 1:  $70 + HST
Group of 2 $80 + HST
Group of 3 $90 + HST
Group of 4 $100 + HST
Buy a 10-pack of tennis lessons :  Only $650 + HST – a 10% savings!
WELLNESS: FITNESS MASSAGE
Keep Pushing To Reach Your Fitness Goals!
How are you doing with your new years fitness goals? Let us help you get there by joining our gym or fitness programs! Your first visit to our gym is free!
Meet Our Massage Therapists!
Our three Registered Massage Therapists pride themselves in providing the absolute best service available based on your needs! Get to know them more by viewing the poster below, and click here to book a massage!
YOGA STUDIO
49 Classes A Week: A Time That Fits Everyone's Schedule!
We're so proud of how big our yoga studio has grown. We are now up to 49 amazing classes a week, meaning tons of options to choose from that fit your schedule!
Click here to book your spot in class today!
CHILDREN
Afterschool Sports Winter II Programs Now Available: Register Your Child(ren) Today!
Active games and sports are the focus for these afterschool programs. Soccer, Basketball, Capture the Flag, Volleyball, Dodgeball and MORE! Basic introduction to rules, skills and tips but most importantly – Gametime!
Click here to register your child(ren) today!

Summer Camp Registrations Now Live: Multisport, Tennis, SWIM EVERYDAY!

This year will mark our THIRD Summer Camp season and we are adding to our already wide variety of camp options. We pride ourselves in making use of all our services for our Summer Camps such as:
New insulated Multi Sport Dome (Basketball, Soccer, Volleyball, Progressive Tennis and Multi-Range Games)
Newly resurfaced and insulated Tennis Dome (Three Doubles Courts & One Singles Court)
Renovated Community Room: Cooperative games and quieter activities
Second-Floor Balcony: Primarily used for lunches (space is covered)
Brand-New Dek Ball Hockey Surfaces: Two pads that can be used for a multitude of activities, primarily Ball Hockey
Outdoor Pool: Each camp will have a daily swim (weather dependent) to cool off from the day's activities
Surrounding Parks & Green Space: Making use of Strathcona Park and Riverain Park and surrounding green space
Camp Hours are from 7:30am to 5:30pm inclusive with programmed camp time taking place from 9:00am to 4:00pm.
A Daily Swim for EACH camp will take place between 1:00pm and 3:00pm with specific times for each camp. These swim times will be specified, along with the schedule for other activities within the Weekly Flyer available the Friday before each camp. Children 6 years and younger must wear a personal flotation device provided by RSC. Children 7 and older will take part in a swim test at the start of the week.
Refund requests, Transfers and Withdrawals must be made 10 days before the start of the camp and will be charged an administrative fee. Medical notes may be required to complete a refund or withdrawal. Transfers or credit on accounts will not be charged an administrative fee.
 Click here to register now!
THE BRIDGE PUBLIC HOUSE (RESTAURANT)
Leap Back To The Roaring 20's Party
We're so excited to announce our 'Leap Back To The Roaring 20's' Party!
At The Bridge Public House Saturday, February 29th from 7pm-1am with live music by the Ottawa Pocket Jazz Band! 🎷
Wear your best 1920's outfit and dine, drink and dance the night away!
Tickets $15, to purchase click here!
Valentines Day Menu: Join Us For A Special Evening!
Spend your Valentines Day with us, and enjoy an amazing meal. Choose any item a la carte (priced by item) OR enjoy the Table D'hote Menu ($40 per person)!
Surprise your partner, or just bring a friend to enjoy a lovely evening with us. Also FREE Live Music 7:00-9:30pm (see details below in Live Music section). We will make you a great date!
Reservations are encouraged by calling 613.741.9129.
*NEW Brunch Menu starting Saturday March 7th
Are you hungry?  Browse this delicious new Brunch menu which will start the  first full weekend in March.
Brunch at the Bridge is served 10:00am – 3:00pm on Saturdays and Sundays.
NEW RIDEAU WINTER TRAIL
Come try out these fun new activity with friends, family and colleagues! Fuel up on food before or after your adventure at The Bridge Public House!
GENERAL UPDATES
Paint Nite at RSC: Every Tuesday, Friday, Sunday!
Just follow along while our Master Artist guides you step-by-step through the featured painting in about two hours. If you're feeling creative, change the colours to suit your décor or go completely rogue! This is your creative license! We provide all the painting supplies: a 16"x 20" canvas, acrylic paint, brushes, smock, music, and a good time.
Come out early to  The Bridge Public  House  for dinner/drinks/snacks before you get started, and make a whole fun night of it!
Family Paint Afternoon | Wings Of A Butterfly | Sunday February 16, 2020 1:00pm-3:00pm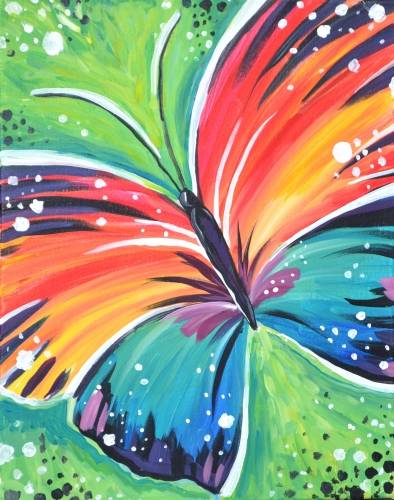 Click here to buy your ticket!
Adult Paint Nite | White Horned Owl  | Friday, February 21 2020 | 7:00pm-9:00pm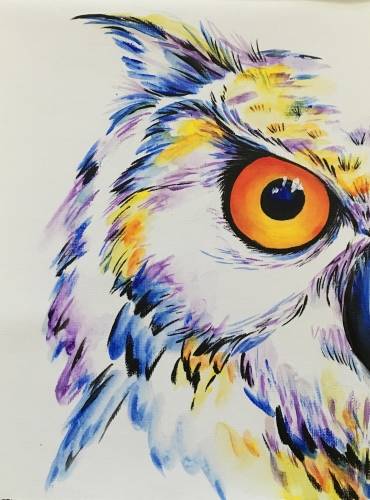 Click here to buy your ticket!
Live Music Series: Every Friday Night FREE 7:00-9:30pm
Friday February 14: Clint Everson
Since their beginnings in early 2016, The Clint Everson Band has been electrifying audiences across Canada with their original blues/roots sound. This seven piece group features a full complement of seasoned musicians who have been actively engaged in Ottawa's blues scene for years, hailing from celebrated bands like Firebelly and The Drew Nelson Band.
Though as an ensemble The Clint Everson Band has been together less than two years, they have entrenched themselves in the music scene. The band was a finalist in the Ottawa Blues Society's 2016 "Road to Memphis" blues competition, and has been expanding their audience with the 2017 release of their FACTOR funded debut EP "Clear to Me". The album is co-produced by Clint Everson and Dean Watson and recorded at Gallery Recording Studio in Ottawa, Canada. Everson's songwriting, guitar and vocals set the tone on this album, while the strength of the band elevates the arrangements and musicianship to new heights.
The Clint Everson Band is excited to be included in a growing number of festivals in 2017, including Westfest and RBC Bluesfest.
Friday February 21 JAZZ NIGHT: Szymon Scanczuk

During his time in Ottawa, Szymon has become known for his unwavering sense of time, groove and reliability as a part of any rhythm section. Sure to be a crowd pleaser with his amazing music ability
Friday February 28: LA Mixtape
LA Mixtape brings in a wide repertoire of top 40 songs from the 50's to today.
A great way to spend a Friday night with some nostalgia!
Alpenblick Farms Brings Their Nutritional & Fitness Consultant to RSC Saturdays 10:00am – 2:00pm
Alpenblick Nutrition
Petra Stevenson, Co-Owner of Alpenblick Farm, is a professional Nutrition Consultant and Fitness Trainer with over 25 yrs experience. Her vast knowledge in nutrition has given her an excellent basis to help customers with advise and suggestions on how to eat healthier and heal the gut. She offers her services bi-weekly at the RSC on Saturdays from 10:00am – 2 pm.

CLICK HERE  to check out all their produce and nutritional services.
---
WEEKLY CALENDAR OF EVENTS
Mondays
YOGA:
Hatha (Gentle) | 9:45am-10:45am
Baby n' Me Yoga | 11:15am-12:15pm
Bikram | 12:00pm-1:00pm
Bikram | 4:30pm-6:00pm
Vinyasa | 6:00pm-7:00pm
Bikram | 6:30pm-8:00pm
RESTAURANT:
Open 4:00pm-10:00pm *2 for 1 Pizza Special
---
Tuesdays
YOGA:
Hatha | 9:45am-10:45am
Warm Slow Flow | 10:00-11:15am
Hot Flow | 12:00pm-1:00pm
Power | 12:00pm-1:00pm
Hot Flow | 4:00pm-5:00pm
Happy Hips | 4:30pm-5:30pm
Bikram | 5:30pm-7:00pm
Bikram | 7:30pm-9:00pm
Yin | 8:00pm-9:00pm
RESTAURANT:
Open 4:00pm-10:00pm *Taco Tuesday
---
Wednesdays
YOGA:
Warm Yin/Yang | 9:00am-10:00am
Hatha (Gentle) | 9:45am-10:45am
Bikram | 12:00pm-1:30pm
Core Tune Up | 12:15pm-1:00pm
Power | 4:30-5:30
Bikram | 4:30pm-6:00pm
Hatha Flow | 6:00pm-7:00pm
Bikram | 6:30pm-8:00pm
Hatha (Gentle) | 7:30pm-8:30pm
RESTAURANT:
Open 11:30am-10:00pm *Steak and Wine Special
---
Thursdays
YOGA:
Rise and Flow | 7:15am-8:00am
Zen Yoga (55+) | 9:45am-10:45am
Hot Flow | 12:00pm-1:00pm
Hatha Flow | 12:00pm-1:00pm
Bikram | 5:30-7:00pm
Power | 7:00pm-8:00pm
Bikram | 7:30pm-9:00pm
RESTAURANT:
Open 11:30am-10:00pm *BBQ and Beer Special
---
Fridays
YOGA:
Hatha | 9:45am-11:00am
Power | 12:00pm-1:00pm
Bikram | 12:00pm-1:30pm
Bikram | 4:00pm-5:30pm
Bikram | 6:00pm-7:30pm
MULTI-SPORT:
Youth Sports Club 6:30pm-8:30pm Ages 10-15 yrs *No registration required
35+ Volleyball Mingler 6:30pm-8:30pm $10.00 *No registration required
Drop-In Volleyball All Ages 8:30pm-10:30pm $10.00 *No registration required
BRIDGE GROUP:
10:00am-2:00pm Come to play Bridge and stay for lunch
RESTAURANT HOURS: Open for Lunch and Dinner 11:30am-10:00pm with Live Music 7:00-9:30pm
---
Saturdays
YOGA:
Hatha Intermediate | 8:45am-9:45am
Hot Series | 9:00am-10:30am
Hatha Gentle | 10:30am-11:30am
Hot Flow | 11:00am-12:15pm
Yin/Yang | 12:30pm-1:30pm
Bikram | 4:00pm-5:30pm
RESTAURANT:
Open for Brunch 10:00am-3:00pm
---
Sundays
YOGA:
Hatha Flow | 9:00am-10:00am
Bikram | 9:00am-10:30am
Hatha (Gentle) | 10:30am-11:30am
Hot 2 The Core | 11:00am-12:00pm
Bikram | 2:30pm-4:00pm
Power | 4:00pm-5:00pm
Bikram | 4:30pm-6:00pm
TENNIS:
Sunday Round Robin 4:00pm-6:00pm ( Click Here  to register )
MULTI-SPORT:
All Sports Drop-In: Basketball, Volleyball, Futsal 4:00pm-6:00pm $10.00 *No registration required
Drop-In Volleyball All Ages 6:30pm-8:30pm $10.00 *No registration required
RESTAURANT:
Open for Brunch 10:00am-3:00pm</spa